CHEESE IS GOOD. FIVE-CHEESE IS BETTER.
Everyone knows five is greater than one. It's simple math. School your tastebuds with the delicious flavors of Asiago, Cheddar, Mozzarella, Parmesan, and Provolone topping our famous garlic Texas Toast.
Show me the toast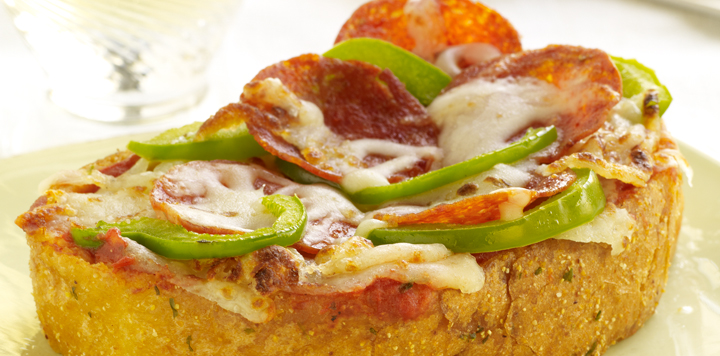 Texas Toast Pizza
This quick and easy recipe is great for kids. Just gather your favorite pizza ingredients & New York Bakery® Texas Toast with Real Garlic for a fun Italian meal.
See Recipe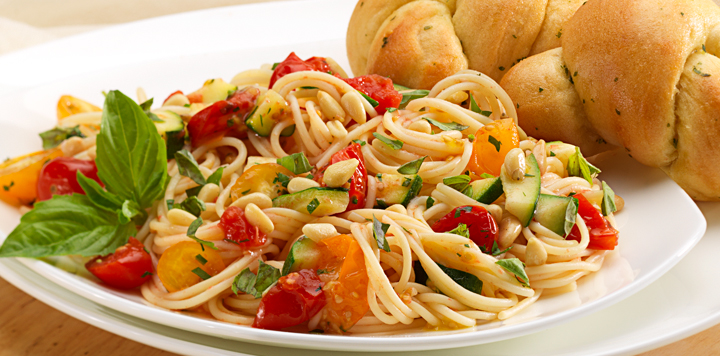 Roasted Cherry Tomatoes with Spaghetti
New York Bakery® Garlic Knots are the perfect partner for a Tuscan-inspired pasta dish of spaghetti, basil, toasted pine nuts, cherry tomatoes and zucchini.
See Recipe